WALKACTS SOCCER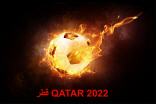 EVENTOPOLIS has really ultimate walking acts
for every soccer or sport event:










BLUE FOOTBALLS
They act mobile in a funny and clownish way whereever you want.
Curious and playful they explore their surrounding and surprise with special effects as fog or light in the dark.
LIVING GOAL
Soccer player, referee and the mobile goal are an unbeatable combination for your soccer event
LIVING TIPKICK
A mobile lving tipkick scenery which does a 'cm'-penalty with your guests ?
Yes, that's really crazy - Eine mobile, lebende Tipkick-Landschaft,
die auch noch Elf-cm-Schiessen mit Ihren
Gästen veranstaltet ? Einfach crazy -
perimeter advertising is inclusive !
SOCCER MARIONETTE and WORLD BOWL
These two walking acts are by the same team and can be played single or in duo.
At the WORLD BOWL your guests can play against the artist.
The SOCCER MARIONETTE is on strings and will be 'coached' by a referee on stilts - but 'attention, please': The marionette is very willful !
COMEDY REFEREES
Two comedians without a plan but a mission:
To guide the perfect soccer game !

For this aim they will do everything - they will cut the lawn and measure it, depending on the actual score they will give penalties and your guests will put into the OFFSIDE.
You won't believe what they can do with the red or yellow card, a whistle and a flag...

Penalty ? Guaranteed !
This artist in a rolling bubble performs as a mime nonverbal.

The role is a FANATIC SOCCER FAN.

Welcome to the SOCCER BUBBLE WORLD.