AGENT TRAINING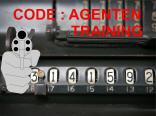 Just invite your guests to an AGENT PARTY !
Exciting programs, workshops and decoration
guarantee a cool and very British event with
real agent ambience.
Welcome to Miss Moneys Office and learn how to open handcuffs with a paper-clip and filling the magazine of the famous Walther PPK or throwing a card to an aim or the bowler on a hat stand.
At the laboratory of QM you can telecontrol a helicopter or an Aston Martin.
You can prove your accuracy at the safe laser shooting station.
DOUBLE ZERO TRAINING
A trainer for infighting techniques shows possibilities of self-defense that work with smoking and cocktail dress as well.
EXCITING TEAMBUILDING PROGRAMS:

DOUBLE ZERO SHOOTING - safe - with plastic bullets

OUTFIT WORKSHOP - how to present yourself with style

ROPING from the rooftop of your company
The world famous agent can accompany your event as a stylish moderator.
"Welcome. My name is ..." (you really know his name, right ?!)
| | | |
| --- | --- | --- |
| | EVENTOPOLIS can build up different agent decoration with silhouettes and backdrops. | |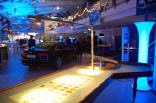 At several agent movies a CASINO plays a central role. EVENTOPOLIS presents a mobile CASINO with roulette, Black Jack and Dice to create an noble atmosphere.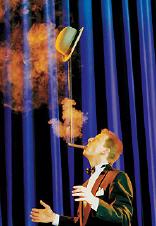 A show that is worth to be called NOBLE ? Yes, indeed !
This gentleman performs with billards queue and coffee cup in a very noble and classic way.